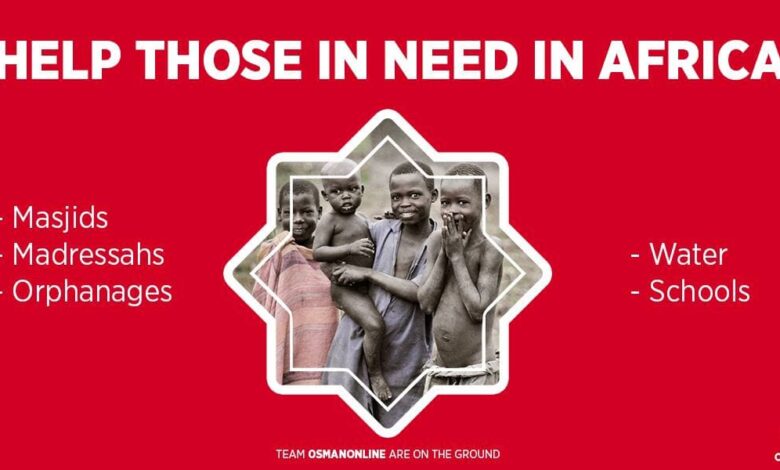 Follow Our  Account on Instagram Trailers with English Subtitles are Posted Here  l OsmanOnline.co.uk
Snapchat account for weekly spoilers l OsmanOnline1
---
Throughout the day we keep updating the video links, if a video isnt showing clear cookies, clear cache, try a different browser.
---
If you have issues with playback, please check out our FAQ page

c

Expand All
C

Collapse All
Check if you have issues on all your devices (phone, tablet, laptop, PC…) or just your TV.
Different manufacturers (Samsung, LG and others) have different operating systems on which their TV's run. Samsung uses Tizen while LG has webOS and they are not up to date with the latest standards in video playback.
That's why we developed a player which supports casting feature.
If the video is playable on your other devices, try casting it to your TV.
In some cases casting icon doesn't show up on the lower edge of the player to iPhone/iPad owners.
If you face such an issue, we recommend using Tubio app. It's free and you can download it from App Store by clicking this link.
With it, you can cast any video from your iPhone/iPad to your TV.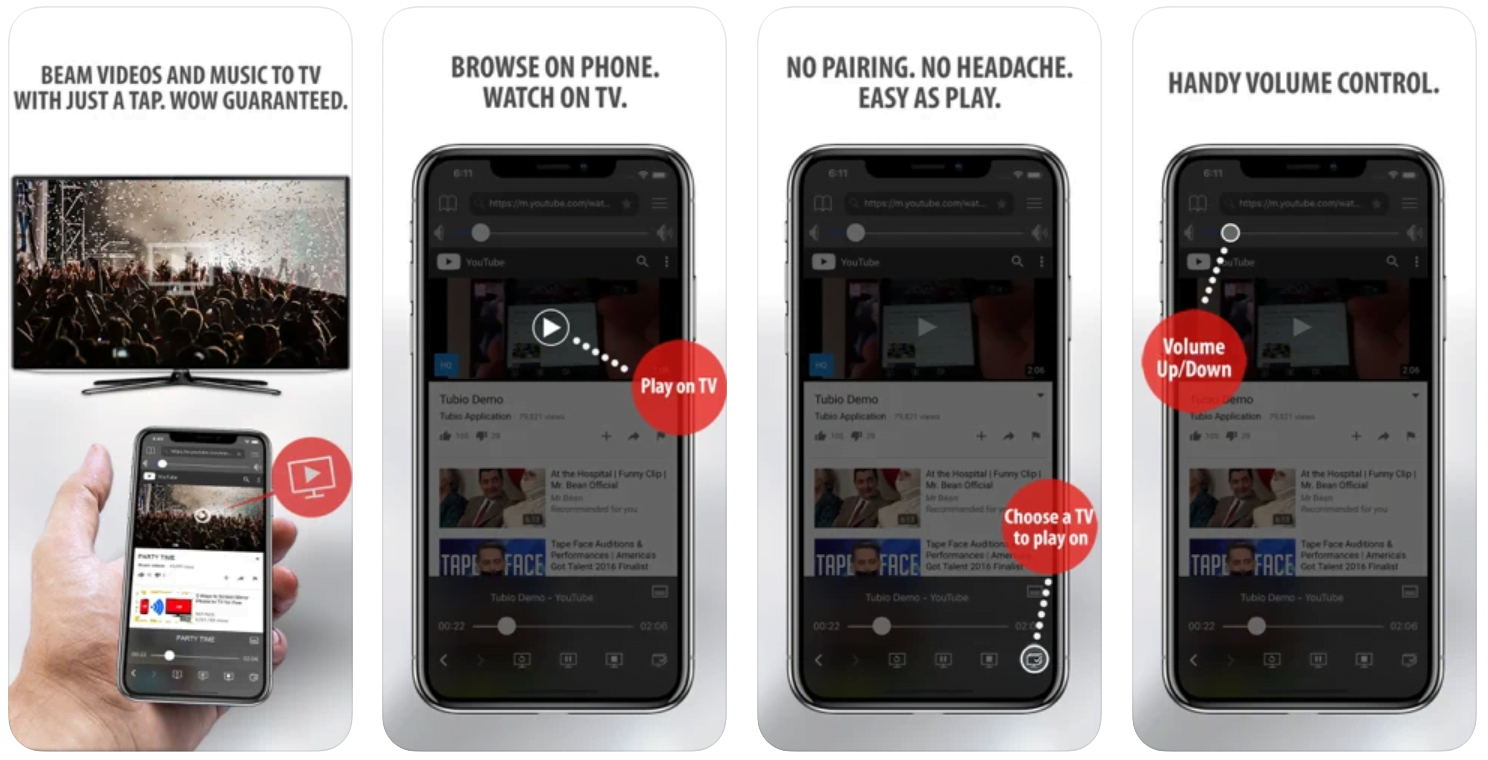 Yes it does! Our new player supports casting feature so you can easily cast the video from your phone/tablet/laptop or PC to your TV
Video casting is a feature which allows you to send (or cast) a video from your phone, tablet, laptop or a PC to your Smart TV or other Cast-enabled device (such as Smart TV's, Chromecast and other devices with cast functionality).
It makes watching a video on your TV very convenient because you don't have to use your TV's browser (which are often not very user friendly) to find the video and play it on your TV.
Insted, you simply:
find it on your phone, tablet, laptop or a PC,
click 'Cast' button (image below) on the lower edge of the video,
select a TV to which you want to send the video
and video playback will start on your TV.
Note: Your TV and your phone, tablet, laptop or a PC need to be on the same network. It's usually the case at home but, for example, if your phone is on mobile network and your TV is connected to your home network, casting button won't show up on your phone because your phone doesn't "see" your TV because they are not on the same network. In which case, simply connect your phone to your home network and reload the browsers page where the player is.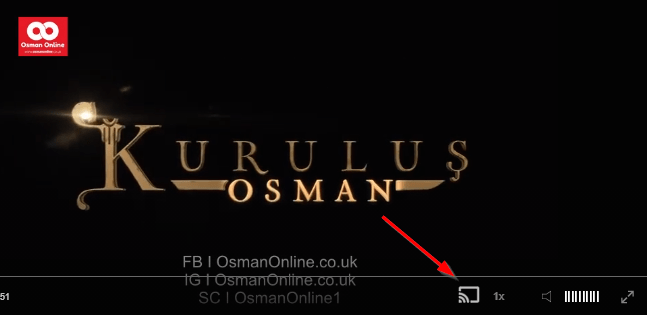 If you still have issues, please don't hesitate to fill out the form below and we'll be in touch.
Please be as detailed as possible, describe your setup, what you have tried and what was the result.
Our technicians will be at your service, even if it means connecting to your PC to troubleshoot the issues.

Please enable JavaScript in your browser to complete this form.
Desktop PCMobile Phone - AndroidMobile Phone - iPhoneMobile Phone - OtherTablet - AndroidTablet - iPadTV BoxSmart TV - AndroidSmart TV - LGSmart TV - SamsungSmart TV - OtherOther (please specify in the message below )
Please select your device type on which you're watching the videos
Google ChromeMozilla FirefoxApple SafariOther (please specify in the message below )
Please select the browser you're using to watch the videos
Windows 7/8/10Older Windows VersionOSXAndroidiOSOther (please specify in the message below )
Please select operating system of your device
Please describe your issue IN DETAIL so that we can help you.
Please enter your VALID email address, so we can follow up with you.
Clear cookies, clear cache, try a different browser.
Here's a handy guide for most browsers.
Try using a different network. For example, if you have issues on your home network, you can try using your phone and it's mobile network, in which case, your ISP is blocking the access to the video so maybe you should consider switching ISPs or using a VPS service.
ANY ISSUES PLEASE PLEASE PLEASE USE THE FAQ AND REPORT TO US THE ISSUE WITH AS MUCH INFORMATION AS POSSIBLE – If you send a message that just says "IT DOESNT WORK" then sorry, we cannot help.
OUR SOCIAL MEDIA PLATFORMS ARE BEING RESTRICTED PLEASE FOLLOW OUR TELEGRAM CHANNEL FOR ALL THE LATEST UPDATES https://t.me/oofans
Source 1
Source 2
If none of these sources work for you and you have been through the FAQ and the videos are still giving you issues then maybe our exclusive paid service is for you £1.09 a month watchturkishseries.co.uk
Ever heard of Muslim pirates? The Barbaros brothers (Barbaroslar) were known to be notorious Muslim sailor warriors who sought Turkish dominance in the Mediterranean, Europe and North African coastal sea areas on behalf of the Ottomans.
The main two brothers were known as Oruç Reis and his legendary younger admiral brother Barbaros Hayreddin Hizir Reis who not only made his reputation across Europe as the most feared Muslim pirate but one of the greatest naval commanders and Islamic heroes in history with his marvellous sea victories and navy battles. He defeated the combined European forces in the battle of Preveza and paved the way for Ottoman domination in the Mediterranean.
The show is centred around the life of the 4 Barbaros brothers, Oruç, Hizir, Ilyas and Ishaak as they embark on an epic sea adventure fighting their enemies, conquering lands, establishing their just rule and spreading the flag of Islam across the seas.
Watch Barbaroslar Season 1 Episode 16 with English Subtitles
Watch Barbaros Season 1 Episode 16 with English Subtitles
Engin Altan Duzyatan
Watch Kurulus Osman with English Subtitles

Just a reminder, this website does not host any videos. We found the episode on Facebook for you to enjoy.